11 Apps for Personal Trainers to Keep Track of Things and Manage Clients
Lena Sophie Draffehn
Content Marketing Spezialist
Your content goes here. Edit or remove this text inline or in the module Content settings. You can also style every aspect of this content in the module Design settings and even apply custom CSS to this text in the module Advanced settings.
11 Apps for Personal Trainers to Keep Track of Things and Manage Clients
The fitness market is booming, people are more willing to spend money on personal training. These 11 Apps can help you grow your personal training business. Fortunately, some nerds have made it their mission to make a personal trainer's life easier with utilities, apps, and software. Using digital technology is the first step if you want to grow your personal training business.
With this recommended software and apps, you can focus on the training with your clients. Deliver the results you want to your clients and waste less time noting and tracking, or doing office work, which is more of a nuisance than fun at work.
We have collected 11 apps and utilities for you that can make your life easier as a personal trainer by organizing training schedules and training plans.
MINDBODY is a management and scheduling software designed for small personal trainer entrepreneurs as well as large fitness companies. It is mainly used by gyms, personal training centers, spas, salons and spas. With MINDBODY, you can attract new clients by listing your business in the MINDBODY app. This gives your company more access to your exact target audience.
Also, MINDBODY offers you all the fitness management requirements you could wish for. The software allows you to manage bills, timetables, trainer lists in the software. With MINDBODY's easy-to-use all-in-one solution, you no longer have to worry about paperwork slipping through cracks.
PTminder is a website and mobile app that lets you easily manage the daily life of your personal training business. You can access it from your phone or any device with an internet connection.
With PTminder, personal training companies like you can manage administrative tasks such as payment processing and customer management through the cloud. It's one of the simplest and most efficient personal training software that you can instantly implement to improve your organization.
Rather than worrying about time-consuming administrative tasks, PTminder software can save you a lot of time and focus on growing your business and delivering results to your customers.
You can also collect payments from customers by accepting debit and credit cards and by integrating Paypal, Stripe, DebitSuccess, and Ezidebit payments.
Trainerize is a software that allows personal trainers to stay in contact with their customers.
With Trainerize you can create individual personal training programs for each client. The app allows you to track meal plans, create training plans, and communicate with customers in real-time.
Besides, you can customize each workout with videos, photos and training descriptions to make it even more personal. Trainerize then sends notifications to the personal trainer when the customer checks in. In this way, the customer-coach relationship stays on the same page, so you can help your customers reach their goals even faster!
Coach's Eye is best for clients that focus more on their shape and improve with each workout. This app is perfect to evaluate any shortcomings of your customers in terms of form and technology.
With Coach's Eye, you can record your customers as they complete their training, and you can slow down the video, add notes, and correct their form so that your customers know exactly what they are doing wrong and where an improve.
Use Coach's Eye for your customers who are serious about perfecting their form and want constructive feedback to improve their weaknesses.
GAINSFIRE is a software for personal trainers that claims itself as a toolbox for online marketing specialized for personal trainers. Among other things, they include a kit for individual landing pages and various tools for more performance in the web.
With GAINSFIRE you can create individual workout schedules and send them directly to your client's app.
You can also create appointments and course plans and send invitations. GAINSFIRE prepares all your customer's services in easy-to-understand statistics. So you can show your customer his personal development and at the same time have an important control tool at hand for you. In addition to the integrated exercise catalog, you have the opportunity to define your own exercises. For each exercise, you can also upload videos. As a personal trainer, you have the option of integrating your own logo into your client's app, exported plans, and workout summaries.
TrueCoach claims itself as the #1 Platform for coaches and gym owners and you have plenty of well-designed functions and features on the app as well as on the website. You can, for example, design and deliver personalized workouts using exercises and videos from your library. You can build workouts with the workout-builder feature that contains over 900 exercise videos, or even if you miss something you can upload your own. With an integrated messenger and progress tracking feature, you can communicate with your clients directly through the TrueCoach App and see exercise history, metrics, and results over time. TrueCoach helps you to manage everything you need in one place. As well as with GAINSFIRE it is possible to customize your account with your logo and colors. They offer custom color schemes so that the whole appearance can match your branding.
Virtuagym claims itself also as the best software a personal trainer can wish for. It comes with three separate apps (Virtuagym Coach, Virtuagym Fitness, Virtuagym Food) that help you manage your coaching business on the go. You have the possibility to customize the apps to match your own branding. You're able to manage all your paperwork in Virtuagym. Tedious tasks like client sign-up, invoicing and payments, can be automated. You can even manage merch and supplement sales with Virtuagym. Helping you with session schedules, exercise and nutrition guidance, progress tracking and metrics Virtuagym can deliver real results. They even thought about how to keep clients motivated, so it comes with an online community where you can team up in groups or compete in challenges against each other.
FitSW is also a great app for keeping in touch with your customers. You can manage multiple clients, their workouts, fitness progress charts, and more in, again, one central location.
This makes it easier for you to stay on the same page with your clients. Goal tracking and fitness charts help your clients stay motivated, which leads to returning clients. It also includes a large training database with demo videos to help your clients know exactly how to do each exercise you assign.
The Training Notebook is again a great app for personal trainers. The homepage provides a central hub that gives you easy access to your clients' training plans, training plans, contact information, and reviews.
On the program page, you can start creating your customer's training program in minutes. Then you can copy and paste your favorite workouts, email them to your customers, and even pick from pre-made program templates. Here it does not stop, with the body rating function, you can save pictures of customers before and after the procedure in one place. In addition, you can enter caliper values ​​into the app and the rest will be calculated for you. With all the features of The Training Notebook, you can save a lot of time that would otherwise be spent writing on paper.
Meetup is a wonderful easy website and an app that allows you to schedule appointments for group activities such as group workouts etc. A big benefit is also that people can find and follow you and your programs so you can build a strong local network through this app.
Last but not least, Facebook groups are also a wonderful way to connect with potential and existing customers. A Facebook group is great for organizing group workouts and giving your customers a community feeling as well as to get found online.
_________________________________________________________________________
It's really important to keep track of things if you want to be a successful personal trainer. You should definitely think about using one of the mentioned apps because they make your life so much easier. Take advantage of all the benefits those apps create for businesses like yours. It can attract more customers if you are perceived as an organized personal trainer, this will also increase customer loyalty, which equals more money. Whether you're just starting your personal training business or you're an experienced trainer, those wonderful pieces of software can help you grow.
If you like to know more about how to grow your personal trainer business read this article.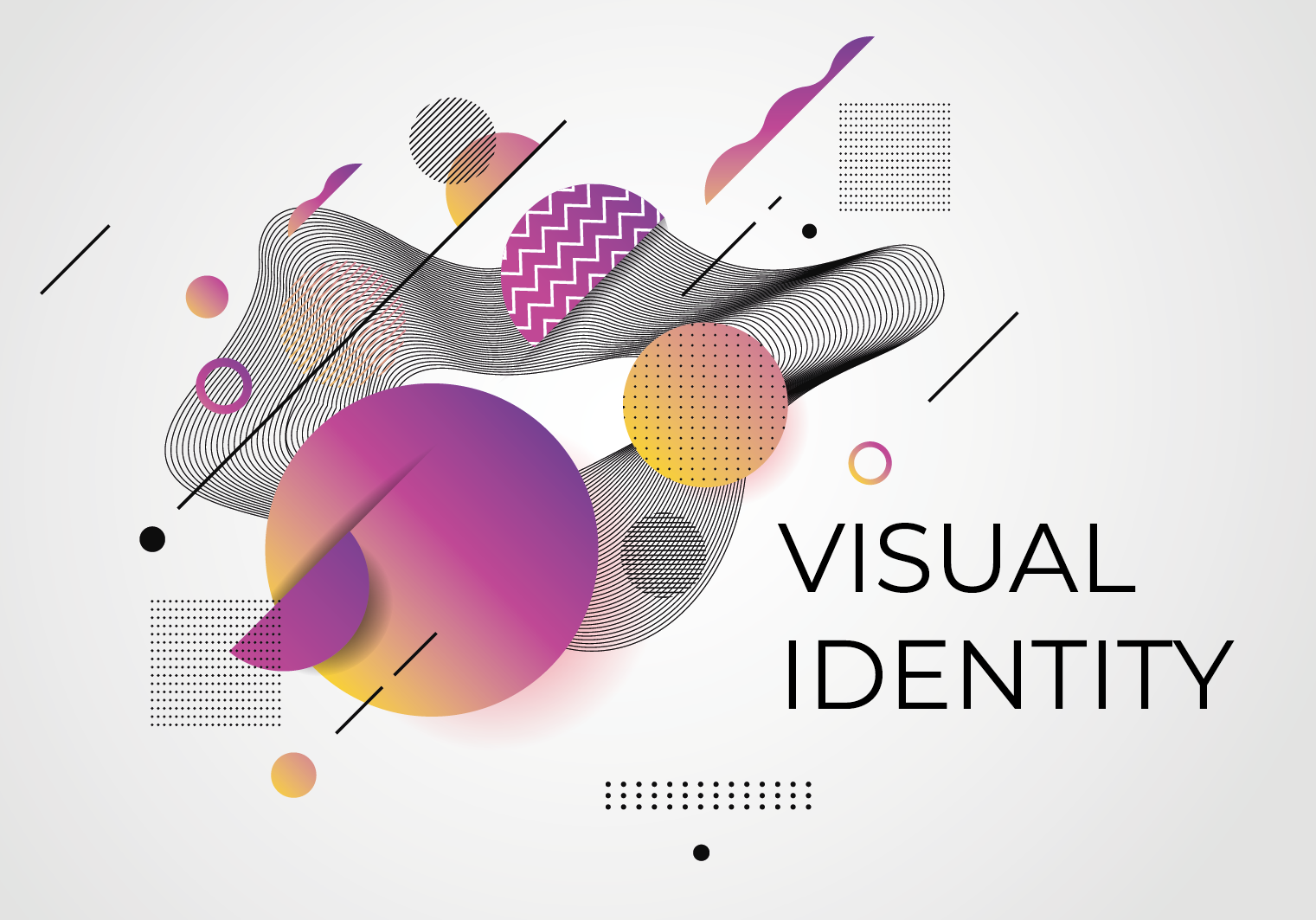 Visual Identity is a combination of elements such as shapes, colours and images that enable people to understand and relate to your brand. People have always been drawn to visual content, so it's vital to create an engaging design for your brand that will allow you to...
mehr lesen
Your content goes here. Edit or remove this text inline or in the module Content settings. You can also style every aspect of this content in the module Design settings and even apply custom CSS to this text in the module Advanced settings.Personal Branding and...
mehr lesen
Your content goes here. Edit or remove this text inline or in the module Content settings. You can also style every aspect of this content in the module Design settings and even apply custom CSS to this text in the module Advanced settings.Ways to use Pinterest for...
mehr lesen